The kids' nature camp will be organized again in summer 2024. More info will be added closer to the event. You can find info below in Finnish about the camp from summer 2023.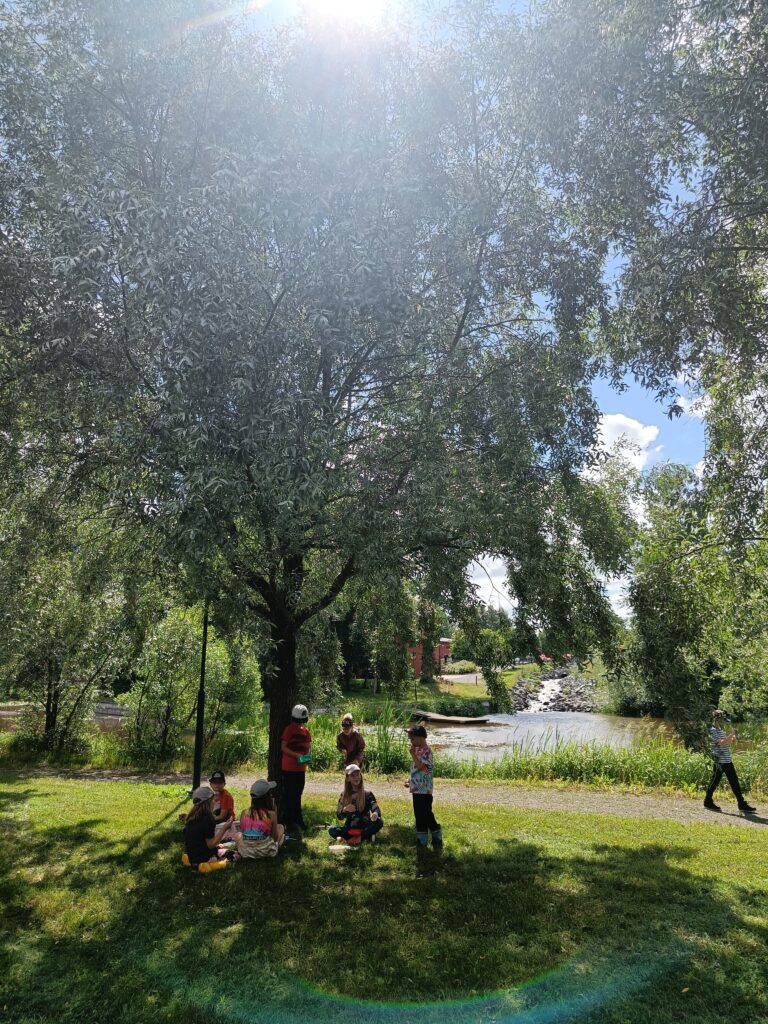 Forssan Luontomuseo järjestää heinäkuussa Lasten luontoleirin päiväleirinä. Leiri kokoontuu 10.–14.7.2023 (viikko 28) maanantaista perjantaihin klo 10–15. Päivien aikana tarjoillaan osallistujille lounas. Leiripaikkana toimii Forssan Luontomuseo ja sen lähiympäristö.
Leirin ohjelmaan kuuluu mm.
luontoaiheiset leikit ja askartelutehtävät
lähiympäristön lajistoon ja toimintaan tutustuminen ja oppiminen
ympäristön kokonaisuuksien hahmottaminen ja ymmärtäminen
mukava yhdessä tekeminen ympäristöaiheiden äärellä
Leiri on suunnattu 6–10-vuotiaille. Osallistujia mahtuu leirille mukaan 15 ilmottautumisjärjestyksessä. Osallistumsimaksu on 60 euroa lasta kohden, sisältäen lounaan. Lounais-Hämeen luonnonsuojeluyhdistyksen jäsenille maksu on 40 euroa.
Ilmoittautuminen 3.7. mennessä osoitteeseen utu.kehraaja@luontomuseo.fi
Tervetuloa luontoleirille!
Heinäkuun 2022 lasten luontoleirin kuulumisia voit lukea osoitteessa: https://www.sll.fi/lounais-hame/2022/07/20/lasten-luontoleirin-kuulumisia/